Surfıng In Muızenberg South Africa
Being a merging point of two currents fromAtlantic and Indian Oceans, the South African Coastline doesn't exactly havebeaches with calm and tranquil waters. On the bright side, the wildness of thewaves makes it very suitable for surfing. There are numerous surfing spotsalong the coast and some of them are very popular among South Africans andinternationals. Some beaches even host annual events and surfing championships.
If you are visiting Cape Town, the closest option is Muizenberg.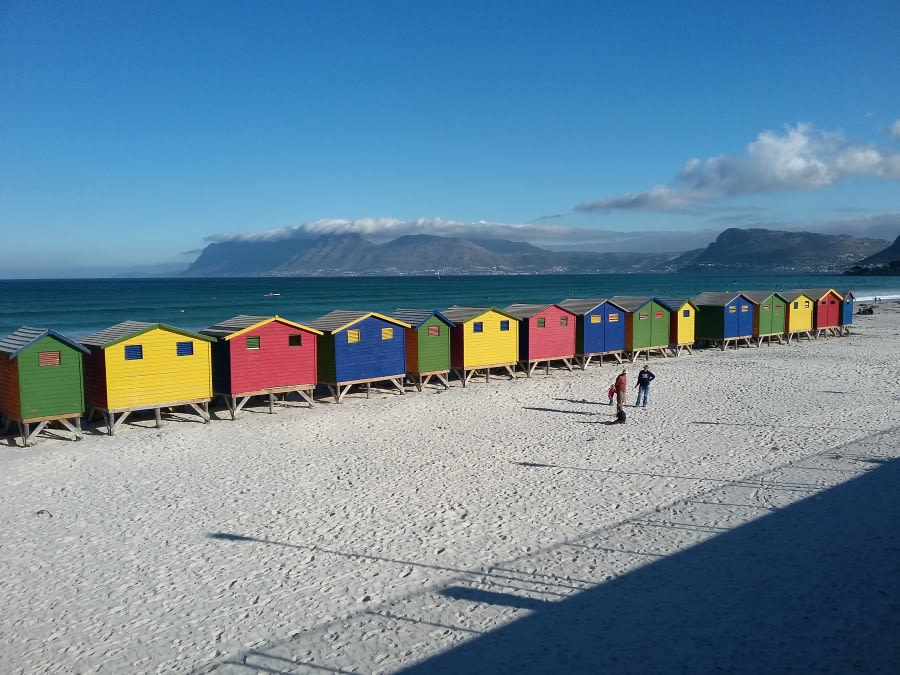 Muizenberg- although now a super-chill side ofCape Town- witnessed some significant battles in the history. One of them was asuper-short battle between the British and the Dutch forces in the 18thcentury, after which the Dutch forces and the Dutch governor of Capesurrendered. This battle marked the beginning of the British occupation in theCape Peninsula and the surrounding area. There are a lot of heritage sites fromthat era, such as the Rhodes Cottage that Cecil Rhodes (British Prime Ministerof the Cape Colony) used as a vacation house.
The heated military fights were not the onlyfun activity here. Surfing became very popular in Muizenberg ever since thebeginning of the 20th century. Agatha Christie- the famous author of thrillerbooks- was among the people who regularly visited Muizenberg for that purpose.She used her spare time to develop her surfing skills by going there everydaywhile she was on a nursing duty in Cape Town.
There are regular trains running between thecity center and Muizenberg. Although they are very safe during the day, wewouldn't recommend their usage at night, especially if the wagons are empty.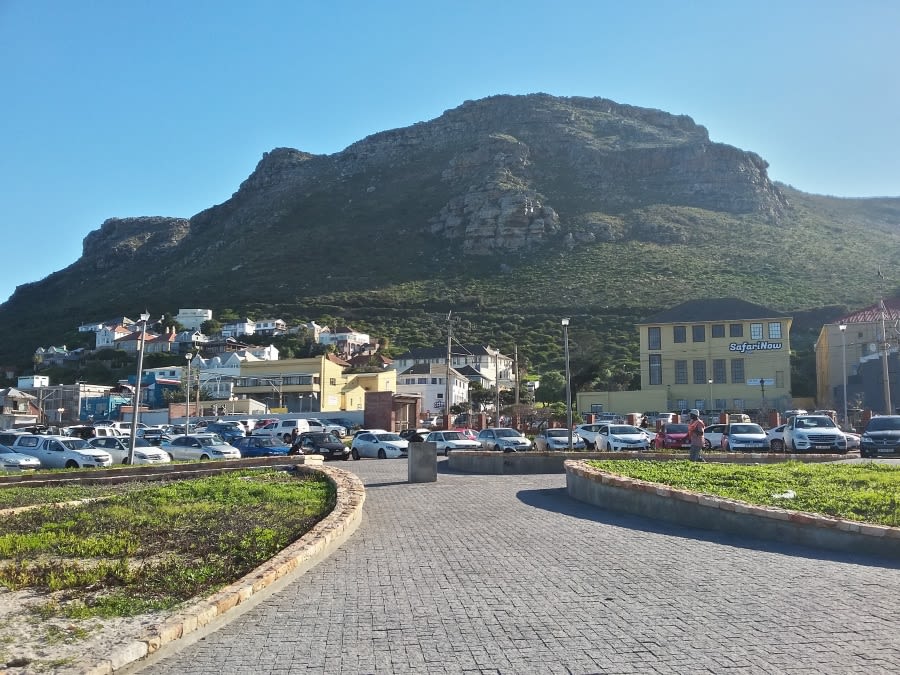 There are several surf shops lined up alongthe shore. You can rent wet suits and the surf boards at Corner Surf Shop. It is100 Rand per person for 2 hours. It is also possible to get surf lessons for300 Rands per person.
One of the things that you need to keep inmind is the possibility of sharks, especially in the southern coast of WesternCape. Luckily, there are watchtowers around the bay and warning sirens, so you willdefinitely be warned in case a shark is spotted.
You might assume that the water will befreezing-cold on this side of Atlantic Ocean, much like the rest of Cape Town.As it turns out, the waters of False Bay isn't painfully cold thanks to thefact that False Bay is relatively protected from the open waters. Also, thewaves are not that wild. Given all these reasons, it's wise to say thatMuizenberg is a perfect surfing spot for beginners.
If you are surfing for the first time, it can be a mission to hold on to the board without sliding off, let alone standing up.
The boards can be very slippery, so remember to hold on to them real tight. The other thing is that one has to paddle really fast and countinuously so that the approaching wave would start carrying the board along. Once you have your balance, try to stand up as fast as you can.
This might be an exhausting experience for first-timers, but the feeling of victory will be priceless.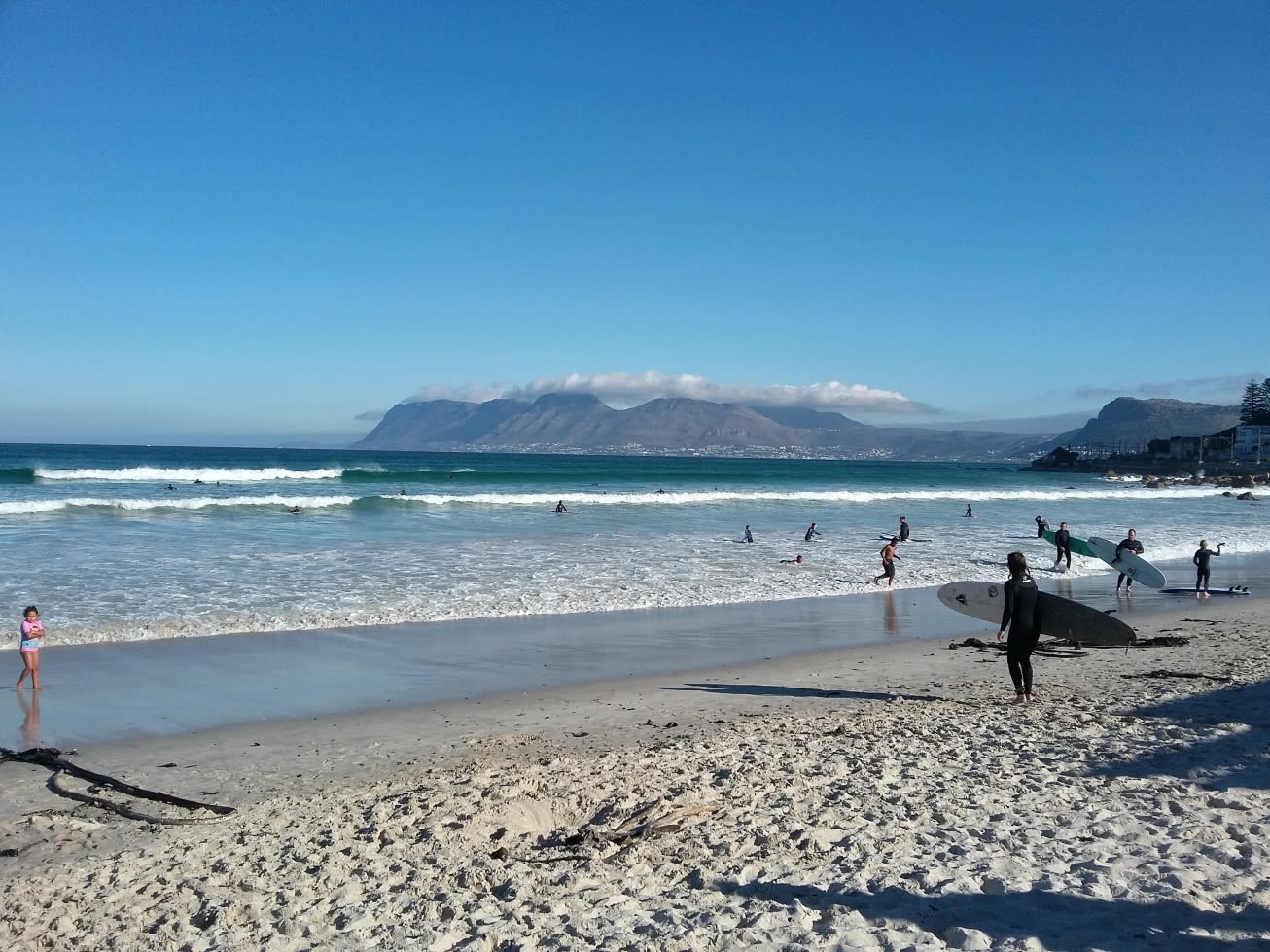 There are numerous other surfing spots near Cape Town and all over South Africa.
Elands Bay on the West Coast is known for its very wild and consistent waves. Jeffrey's Bay in the Eastern Cape is known for the same reasons as well as its mild climate and slow-city vibes.
Stay tuned for more articles about these places in the future!