Best Souvenırs To Buy In South Afrıca
How else do you prove that you visited Africa?
Buying souvenirs is always a mission whether you are buying for yourself, for a family member or a friend.
When you are in a country like South Africa that brings several different cultures and traditions together, finding the right souvenir becomes even more overwhelming.
Here are a couple of ideas.
Ostrich eggs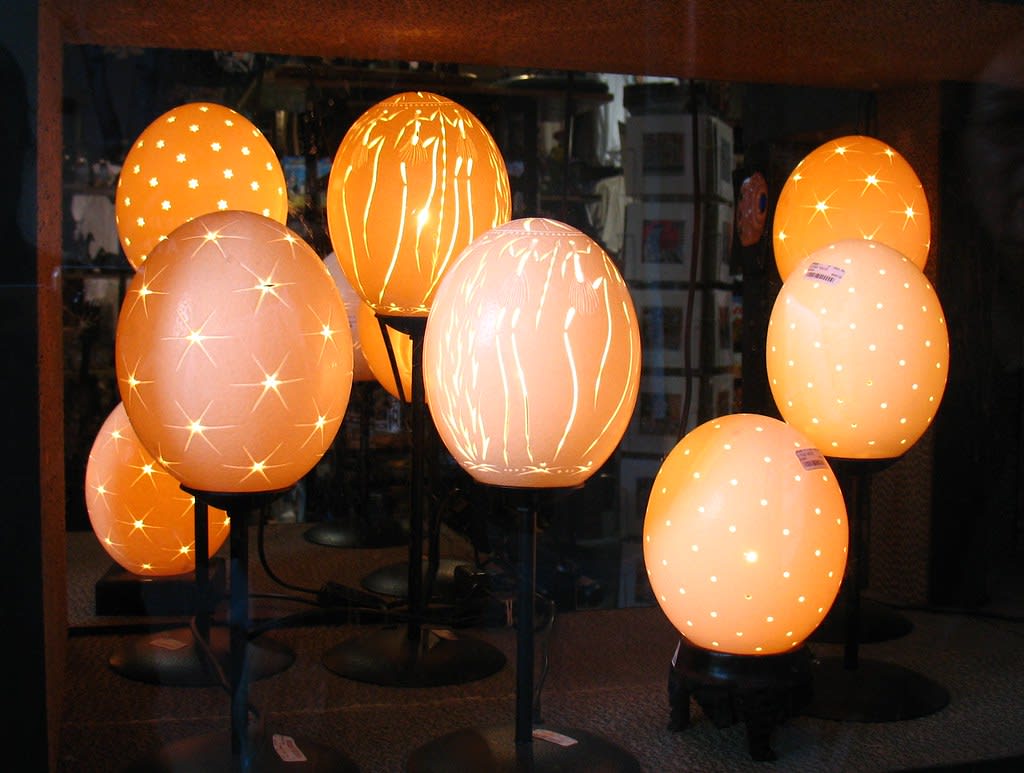 South Africa's WesternCape Province is quite rich in ostriches. That means you can literally findostriches roaming around while driving on the highway.
These fantastic creatures have been beneficial for humankind for centuries, especially due to their nutritional value. Considering the size of the ostrich, it is not surprising that an average ostrich egg is bigger than your palm can fit. A 3-pound egg is big enough to easily feed 15 people, not to mention that it is healthier than a chicken egg. You can easily find ostrich eggs in ostrich farms; there are more of them than you think.
Cape Town on its own has three farms:  Cape Point Ostrich Farm, Cape Ostrich Ranch, and Avoova.
With their pearly white or cream-colored surfaces, ostrich eggshells can be used as artifacts. The hardness of the cover makes it suitable for carving and hand-painting.
You can find them in any souvenir shop in the city center.
Rooibos Tea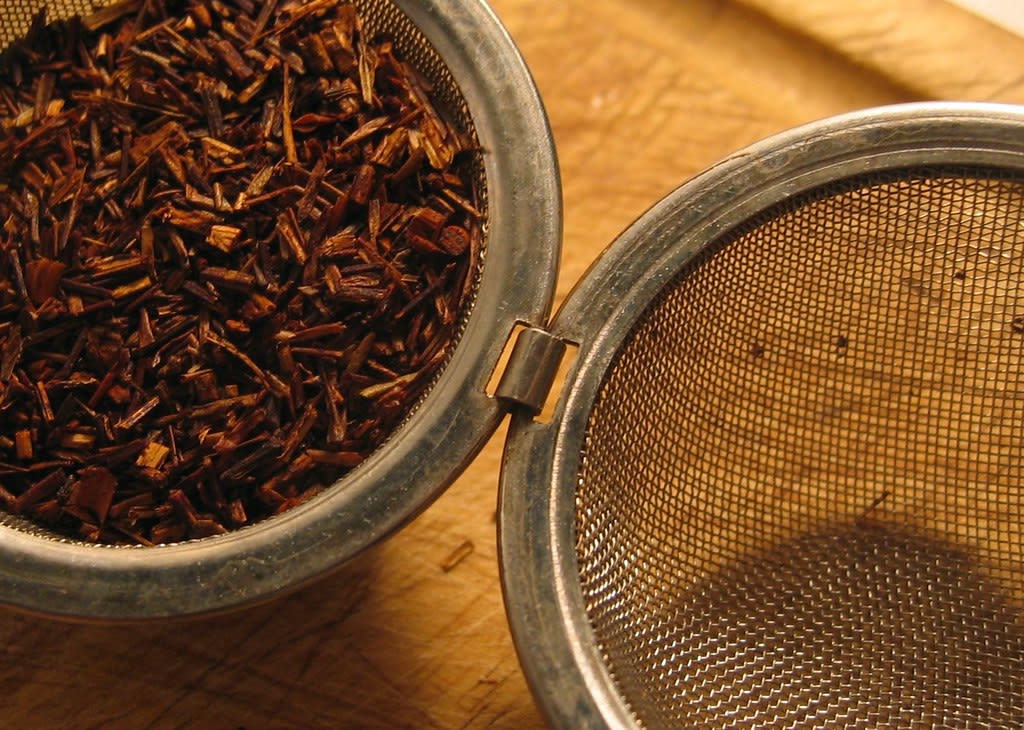 Rooibos, meaning 'redbush'; is a broom-like member of the Fabaceae family of plants that grow inSouth Africa's fynbos. In 1930, aBritish botanist started cultivating it and realized the commercial potentialof the bush. In just a few years, South Africa became the capital of RooibosTea.
You can simply find Rooibos Tea at any type of groceries, pharmacies, and supermarkets. Our top recommendation would be the town of Clanwilliam 3 hours to the north of Cape Town.
The town has massive rooibos fields and the first rooibos factory in the country. You can even join guided tours at the factory to find out more about the processing.
African Wire Art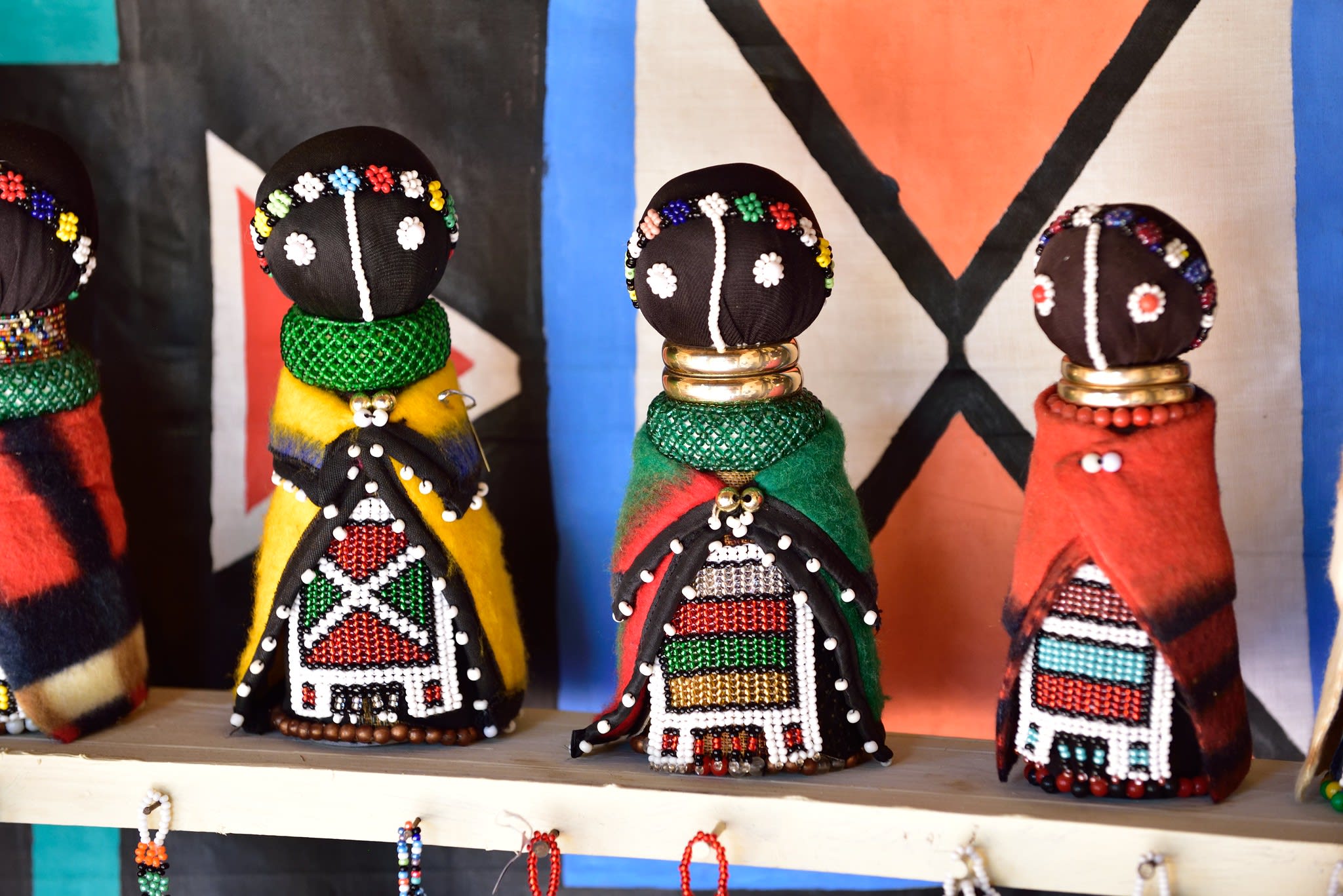 Until now, we only talked about souvenirs that you will consume by eating, but you can also buy something more permanent. For centuries, African wire and bead art has been improved among the inhabitants of South Africa; however, it was neglected as the indigenous tribes faced wars and destruction. Thankfully, there are some initiatives to resurrect this art form.
Today, non-profit organizations are working closely with the townships and helping the residents to promote their skills.
The central districts of big cities like Cape Town, Durban and Johannesburg are full of souvenir shops with works of wire and bead art.
Besides the regular souvenir shops, you will come across many open markets and bazaars where wire art-work is regularly sold alongside the delicious street food.
South African Wine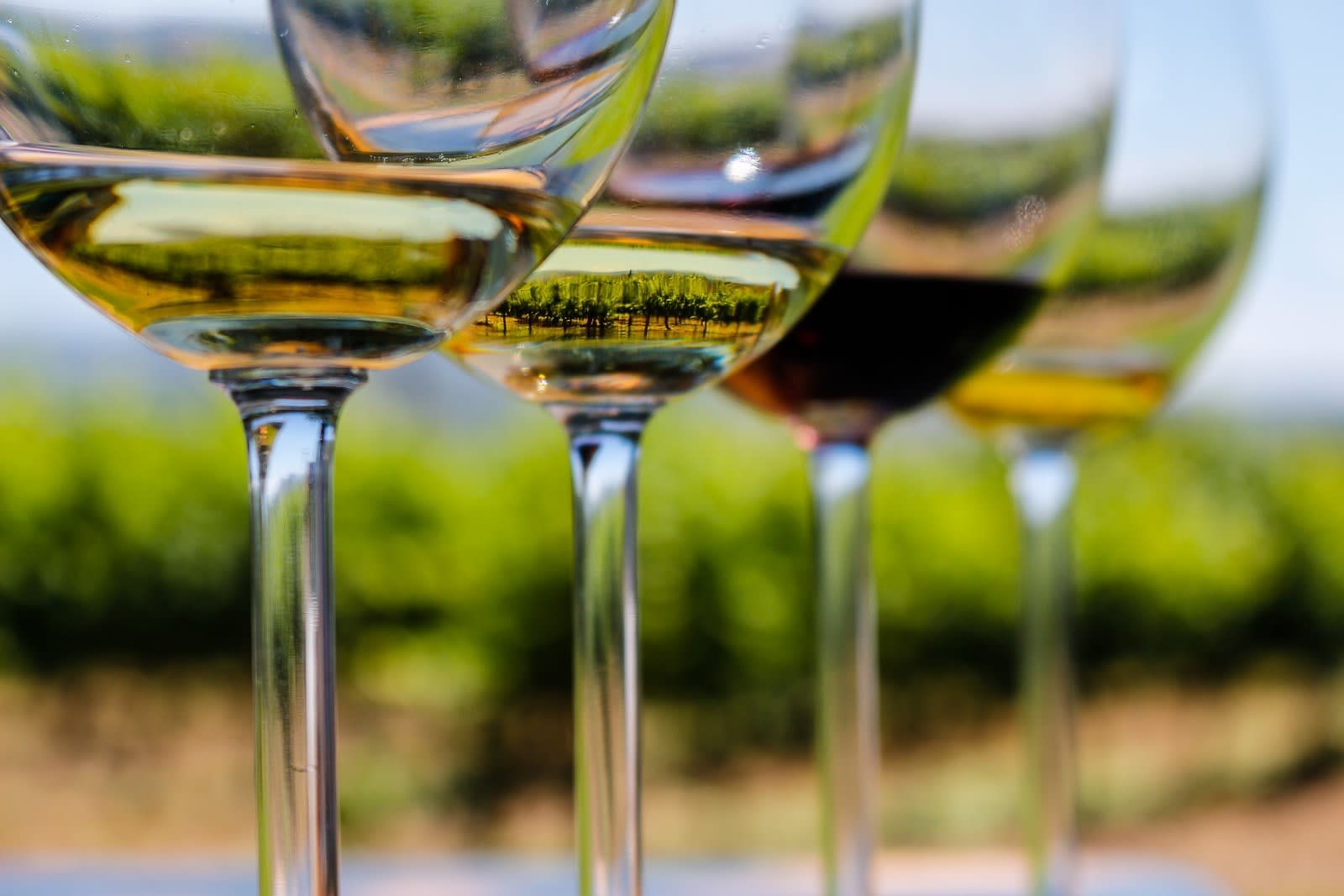 The mild Mediterraneanclimate and the fertile soil has been breathing life into massive vineyardsever since the European Settlers first arrived in South Africa. Today, SouthAfrican wine is a definitive part of the South African culture and probably themost unique gift you can ever buy in South Africa.
South African wines are often unbelievably affordable, especially when compared to the prices in Europe. You can find a decent quality-wine for less than 10 USD at any grocery from Woolworths to Pick & Pay.
Many wine farms not only offer cheap wine tasting packages as well as selling bottles. When it comes to wine in this country, you need to be very unlucky to stumble upon lousy wine.
The most established wine farms are near the towns of Stellenbosch, Franschhoek, and Paarl as well as the Winelands Municipality of the Western Cape Province, so any wine farm in these regions will fulfill your needs.
Got any other ideas? Share with us.